Drawing Waves by Robin Rhode
08.12.2015
By Stephanie Oh, Markets Media Life Correspondent
August is the last full month of summer, and if the season is running out of time, so is seasonal art. If you haven't been to the beach yet, perhaps an artistic rendering of  waves will suffice.
Robin Rhode, a South African artist from Germany is displaying a whimsical set of beach waves at the Drawing Center where the audience can enjoy the stop-action photography series by engaging with the art directly.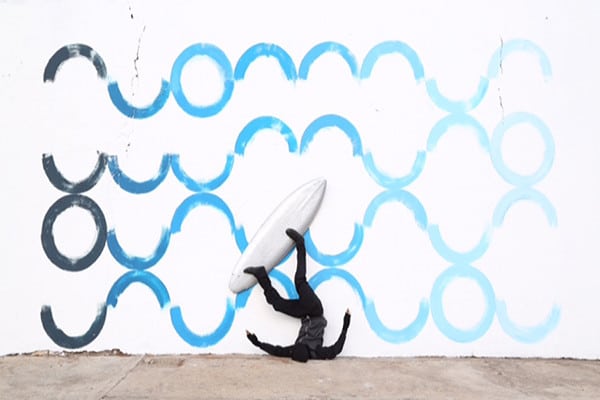 Curated by the Adjunct Assistant Curator Joanna Kleinberg Romanow, Drawing Waves is a new photographic sequence followed after Breaking Waves. In the exhibition, drawing on the white mural isn't enough for the artist. Rhode throws himself into his piece brought into life by chalk and charcoal. It is dependent upon the audience's imagination that the work is an uncanny resemblance of a man enjoying his surf ride on an ocean wave.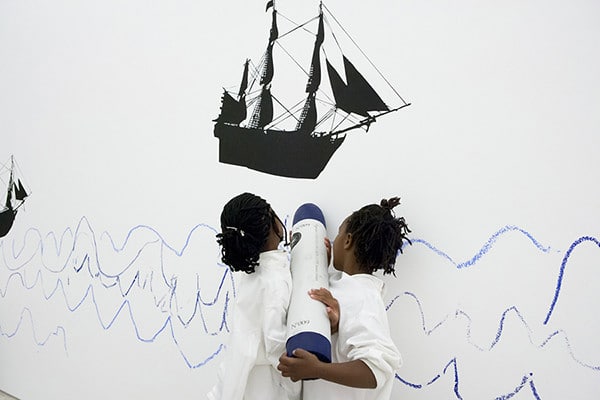 For the exhibition, Robin Rhode recruited a group of children, ages 8 – 10, and asked them to draw waves using a giant oil crayon. The work is titled Paries Pictus – Draw The Waves, and children got to use their imagination and creativity to produce their own customized ocean waves.
In the end, Rhode wants to deliver a hopeful message regarding creativity among the youth growing up in the urban environment and the sole power of imagination.
The exhibition is held at the Drawing Center throughout August 30, 2015.
Tickets are $5 for adults and $3 for students.
35 Wooster Street
New York, NY 10013
(212) 219-2166
All Images via the Drawing Center.